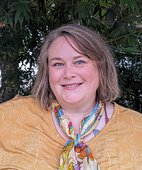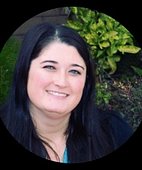 My name is Jen and I am a licensed professional counselor in the state of Oregon. I love doing therapy and supporting graduate student interns and therapists who are newer to the mental health field. I am a certified clinical trauma specialist and I primarily work with people who have dissociative identity disorder and/or other similar trauma related or dissociative experiences who may or may not identify as being in the DID/OSDD community. Dani is completing her master's degree in mental health and works with other populations on a wide variety of goals, such as managing depression, stroke/TBI, stress, grief, relationship dynamics, and anxiety. Jeanne-Marie is a masters-level therapist who enjoys supporting folks with maintaining a sense of balance amidst life transitions, overcoming interpersonal violence or trauma, depression, and who are in the LGBTQIA community or new to therapy.
We would be honored to share space with you, supporting you in pursuing wellness through this thing called therapy.
Here's what you can find on this website: Our contact information on the Contact page, therapist bios on the Meet the Therapists page, individual and group therapy options and rates under the Therapy tab, current openings for new clients on the Openings drop-down tab, group info on the DID/OSDD drop-down tab, supervision, referrals, jobs, and internship info on the Supervision/Jobs page, and phone numbers, websites, and definitions of key terms (such as "dissociation" and "parts") on the Resources drop-down tab.
Thanks for stopping by! We look forward to working with you and hope you will benefit from the resources and options we can offer.

Jeanne-Marie has immediate openings!
Current openings therapists with openings therapists taking new clients availability telehealth openings near me sliding scale low rates therapy counseling dissociative identity disorder cheap therapy
Dani has immediate openings, evening availability, and sliding scale rates!