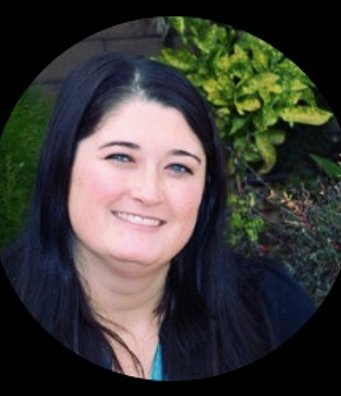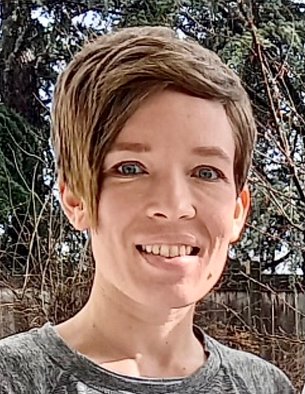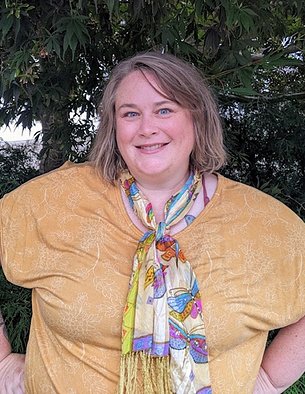 It would be a privilege to be a guest in your journey of pursuing wellness
Jeanne-Marie Ritter, Ed.S
Jeanne-Marie is an experienced therapist with a master's degree in counselor education. She is acutely aware of how a rapidly changing world can have a challenging impact on your life. Depending upon your particular stage of life, you may also be dealing with difficulties at home, school, or work. If you are struggling with thoughts and beliefs that no longer serve you, feel caught off-guard by a life transition, or trying to find a sense of balance, Jeanne-Marie would love to support you. You may also be experiencing new or familiar feelings of depression or anxiety, and she will work together with you to identify your strengths and values while coping with life's demands. Jeanne-Marie's approach is person-centered, strengths-based, collaborative, and trauma-informed. She utilizes principles of mindfulness and intersectional feminist theory as a framework and has worked in a variety of crisis and community settings, supporting folks through interpersonal violence, houselessness, and crisis. She identifies with the LGBTQIA+ community as a cisgender, queer woman, with advanced training service this population. Jeanne-Marie enjoys working with individuals from diverse backgrounds, areas of origin, differing abilities, beliefs, and family types. Fees and availability are coming soon! Jeanne-Marie is supervised by Elizabeth Hartshorn. Telehealth only.
Dani is a graduate-level student intern who is excited to apply her professional training by supporting folks ages 18 and up with individual therapy. Dani has particular interests in working with grief and loss, bereavement, trauma, anxiety, and depression. Together, Dani will support you with identifying a clear path forward in your life, smashing through the bricks and barriers on the path to newfound strength. Dani works with folks to develop their strengths into powerful tools, and believes people can benefit from having support outside and in. Her goal is to provide a warm, safe, and positive atmosphere for clients as they journey through stressful times of transition. Areas to focus on can include: Relationship issues, anxiety, depression, healing from loss or trauma, building social skills, self-esteem, family and early life issues, difficulties at home or in school, parent separation and divorce, and spiritual exploration. While completing her master's degree in clinical counseling, Dani will be supporting as many folks as possible from August 2022 - May 2023 or beyond. She is receiving regular supervision and support from Jen - two clinicians for the price of one! Dani has several immediate openings and offers sliding scale rates of up to $70 per visit. Please feel free to request therapy with Dani now! Telehealth only.
Jen is a licensed professional counselor, the owner of The Pursuit of Wellness, and a trauma-focused therapist specializing in supporting folks with DID/OSDD and PTSD. Jen has a master's degree in counseling and a master's degree in psychology and has worked in a large variety of mental health settings and clinical roles since 2011. Her approach is warm, engaging, and humorous when the timing is right! While Jen loves to support folks with depression, anxiety, relationships, self-perception, and more, her emphasis is on reaching people within the DID community. In therapy, Jen uses a blend of principles and tools from evidence-based practices such as internal family systems (IFS), acceptance and commitment therapy (ACT), cognitive behavior therapy (CBT), dialectical behavioral therapy (DBT), narrative therapy, attachment, and relational therapy, usually through the lens of trauma recovery. Currently, Jen has a 2-3 month waitlist for individual therapy, but is cooking up some brand new therapy group series in the meantime. Starting on 9/26/22, she will be offering a creative writing process group for people in the DID/OSDD community, followed by a CBT group for anyone who would like to join. Jen is also supporting Dani as she builds her practice as a student intern at TPOW and is currently getting folks lined up for 10+ therapy openings Dani will have very soon. Please reach out to secure your spot and/or join the waitlist for therapy with Jen. Telehealth only.