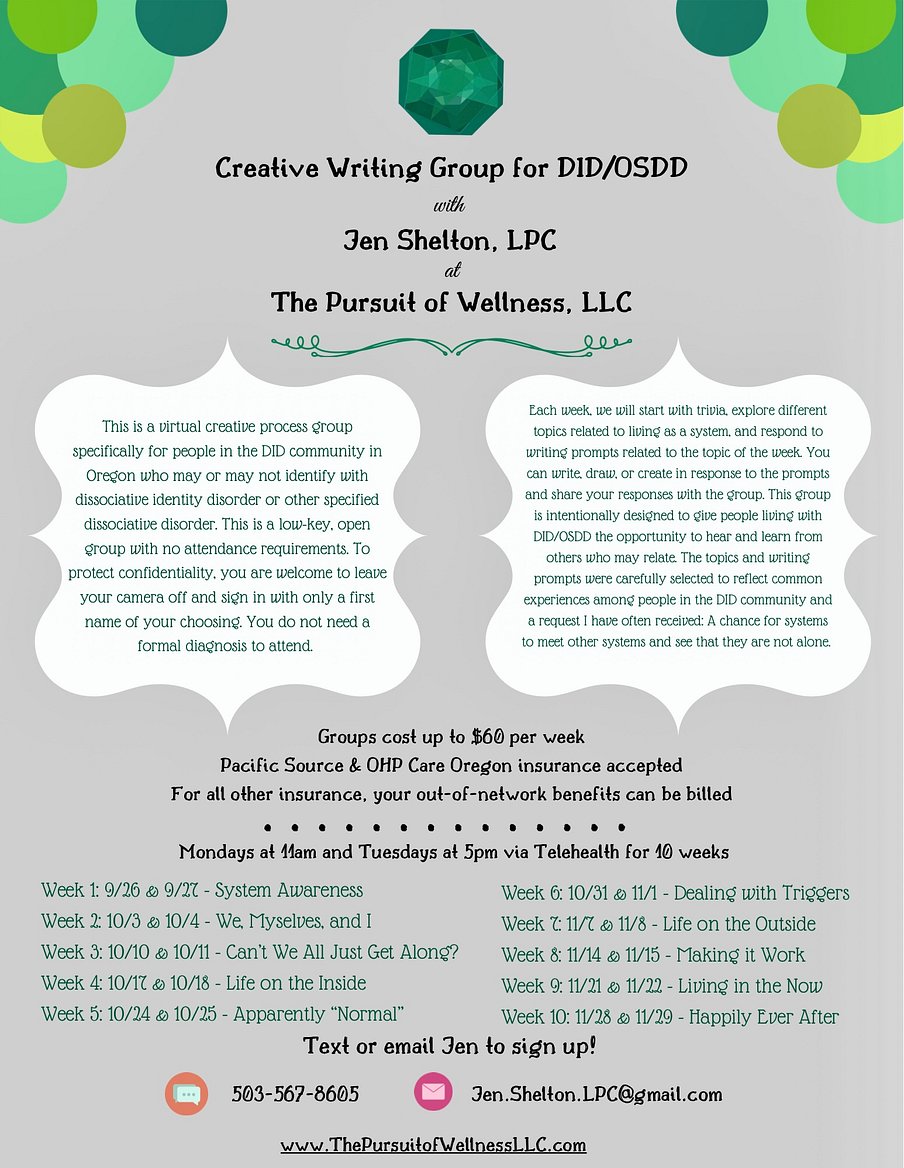 Note: Due to licensing laws, this group is only available to residents of the state of Oregon.
Your personal story and the intricacies of your system are unique and deserving of respect. It is both my personal and professional experiences with systems and trauma recovery that led me here, and it is a distinct honor to be given a seat at your table.
The DID/OSDD community is welcome, accepted, valid, and valued here.
This group is for you.